This will be a short "trip report" on the talks I watched over the week of the virtual GTC 2023 (March 20 - 24). All talks are freely available online. You can read my GTC trip report from 2022 here.
🚧 THIS IS A DRAFT BLOG. WILL BE COMPLETED BY ~MARCH 26/27. 🚧
Summary (Watched)
Haven't Watched Yet
|   | Meaning |
| --- | --- |
| 🌟 | Keynote |
| ⭐ | Best talks / CWEs |
| | Available on YouTube |
Speaker: Jensen Huang, CEO of NVIDIA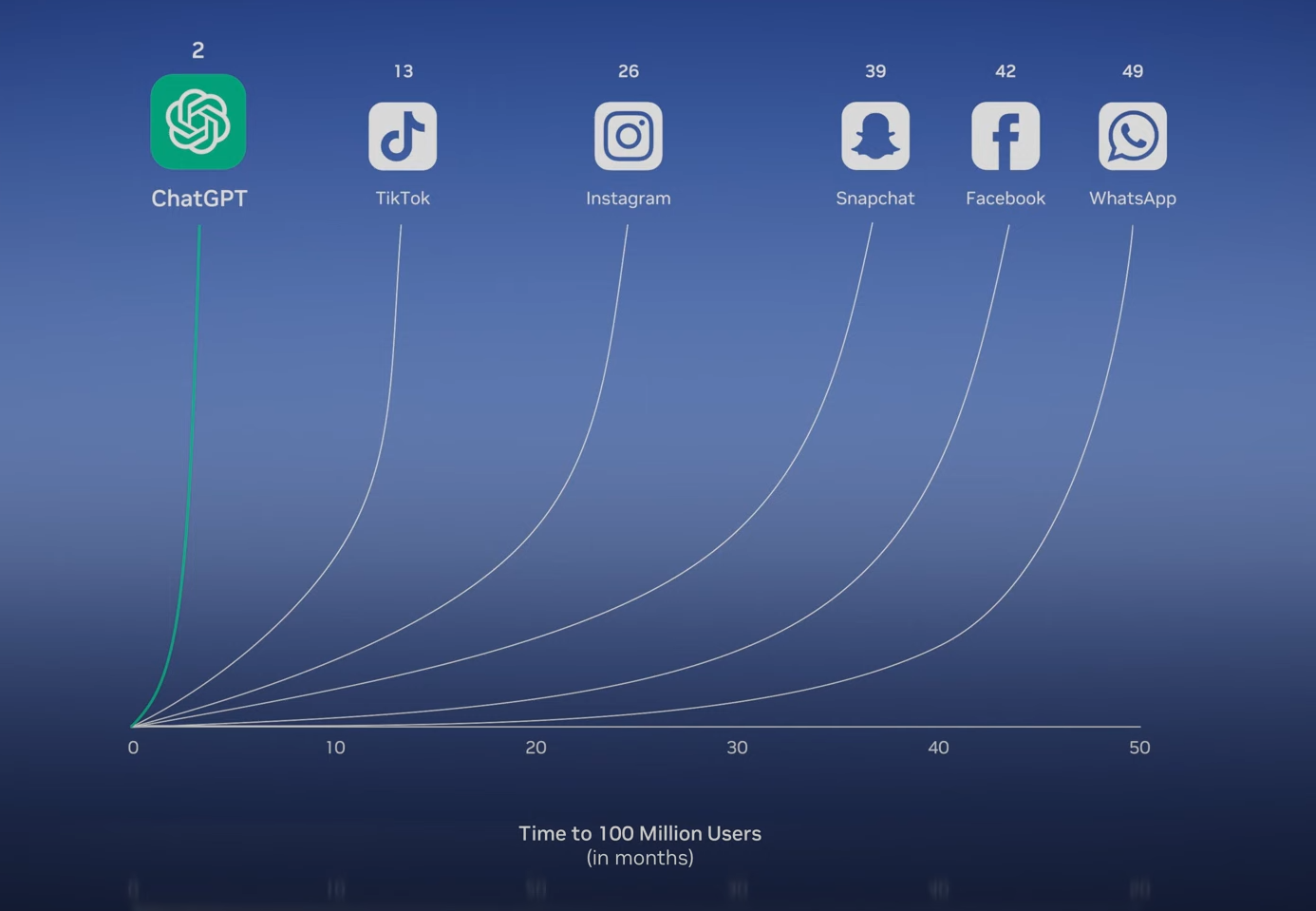 Speaker: Stephen Jones
This was a great talk, especially if you are new to CUDA. It walks you through a building a simple CUDA program in steps:
Writing a "hello world" GPU kernel
Determining the number of blocks and threads for your kernel (image below)

When in doubt, use a block size of 256
Corollary: avoid block sizes smaller than 128 if you can

Using NVIDIA Nsight Systems for profiling and analysis
Speaker: Stephen Jones
This is a summary of the latest and greatest things in CUDA and the CUDA ecosystem. Highlights include:
Overview of cuNumeric and Legate
Overview of CUTLASS 3.0 and CuTe
Overview of NVIDIA GPU Computing Tools
and much more!
This talk is largely the same as Bryce's GTC 2022 with the same name. However, it has been updated, as shown by the slide below. ⬇️
Hope to See You Next Year!
This was my fourth virtual GTC I have "attended" since joining NVIDIA back in 2019. I've got my fingers crossed that in 2024 we will be able to attend in person and I can meet some of you there!